Employee of INC Insurance visit Panmunjom Travel Center to join ONE KOREA tour
with NORTH KOREA defector.
ING保険会社の役職員が脱北者と一緒にするワンコリアツアー参加するために板門店トラベルセンターを訪れました。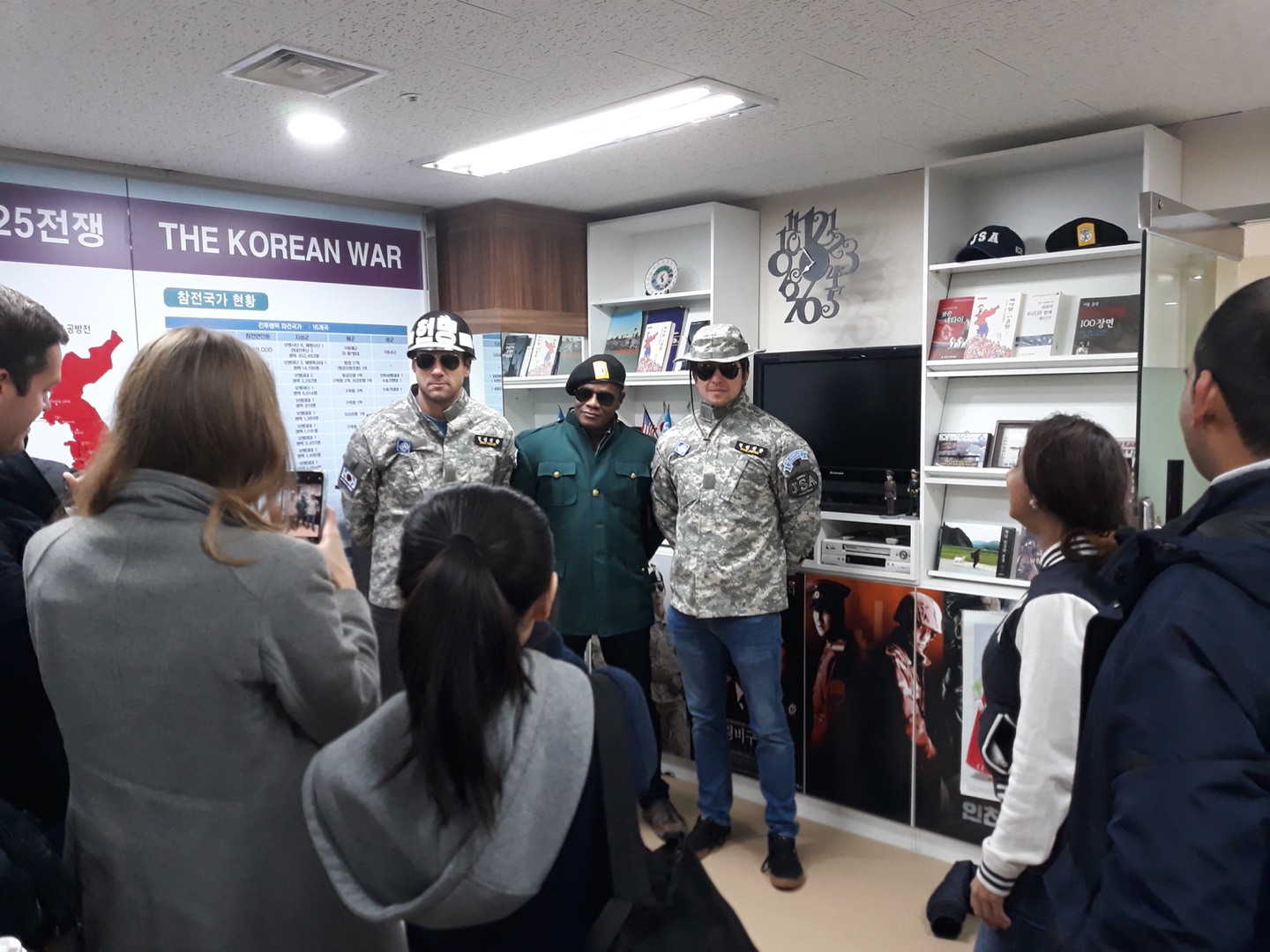 <Being taken many pics with real JSA military uniform at PTC's office>
JSAの軍服を着て写真をとる客たち。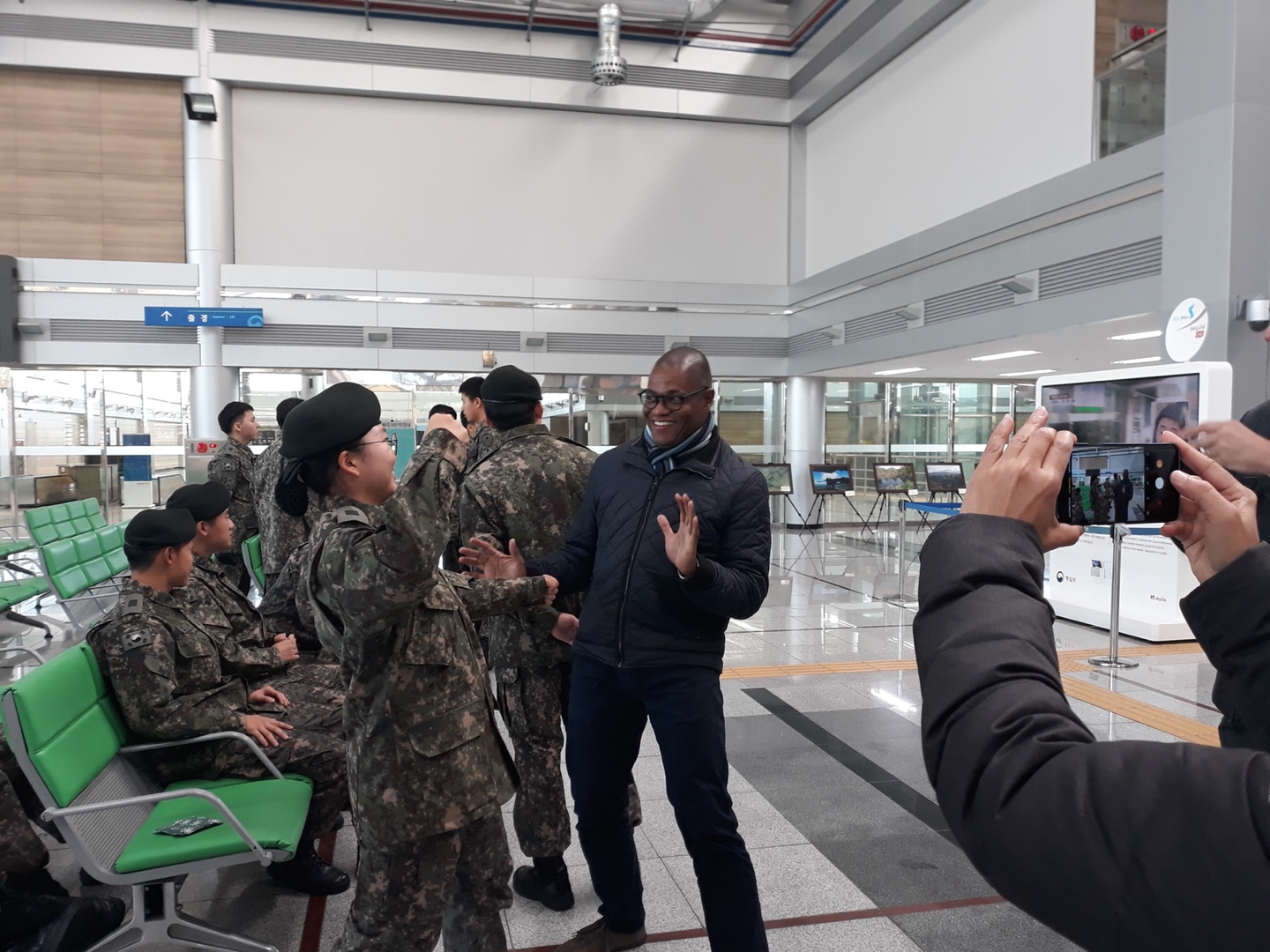 <By chance, tourists met soldiers at Dora st and had funny pics and time>
都羅山駅で偶然出会った軍人たちと楽しく写真を撮り、よい時間を過ごしている観光客たち。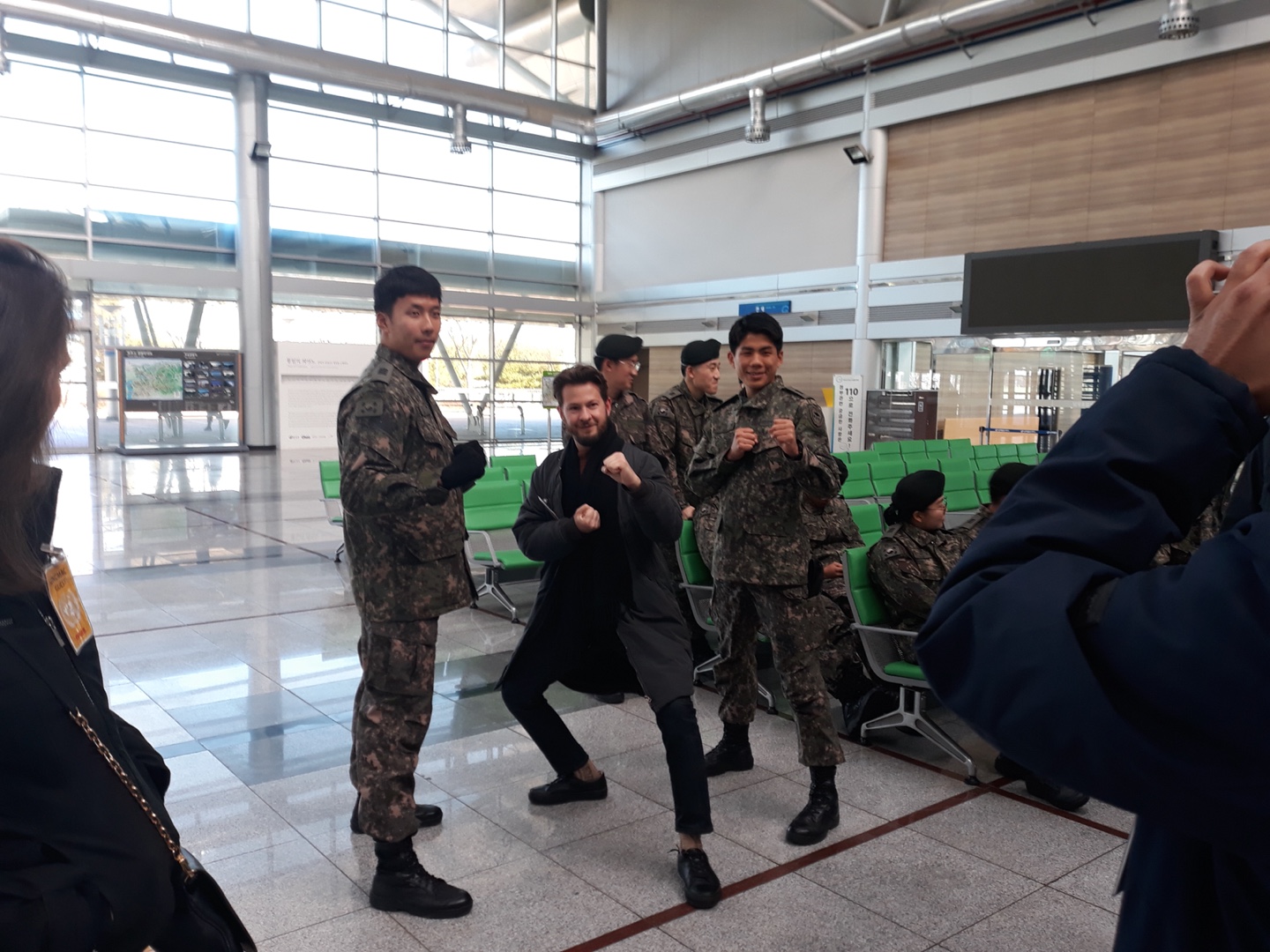 _< >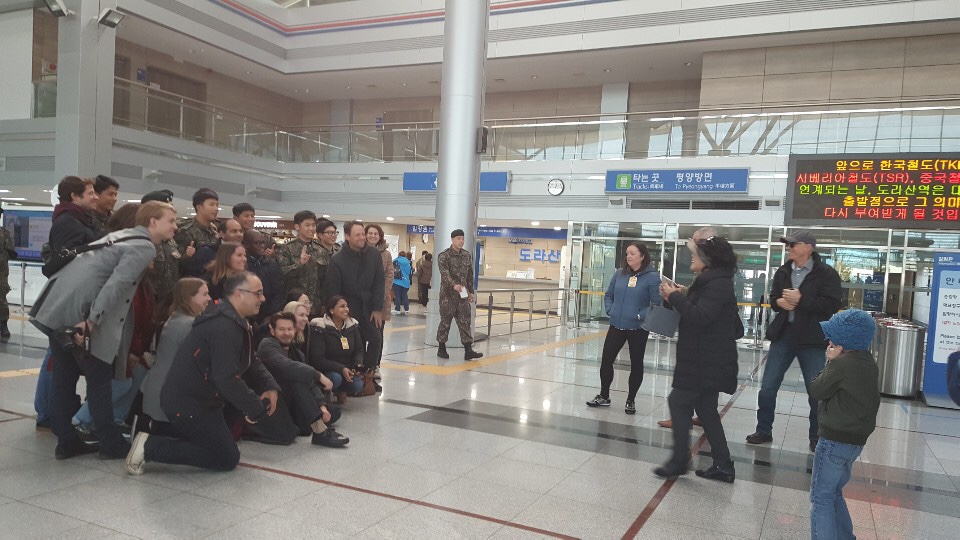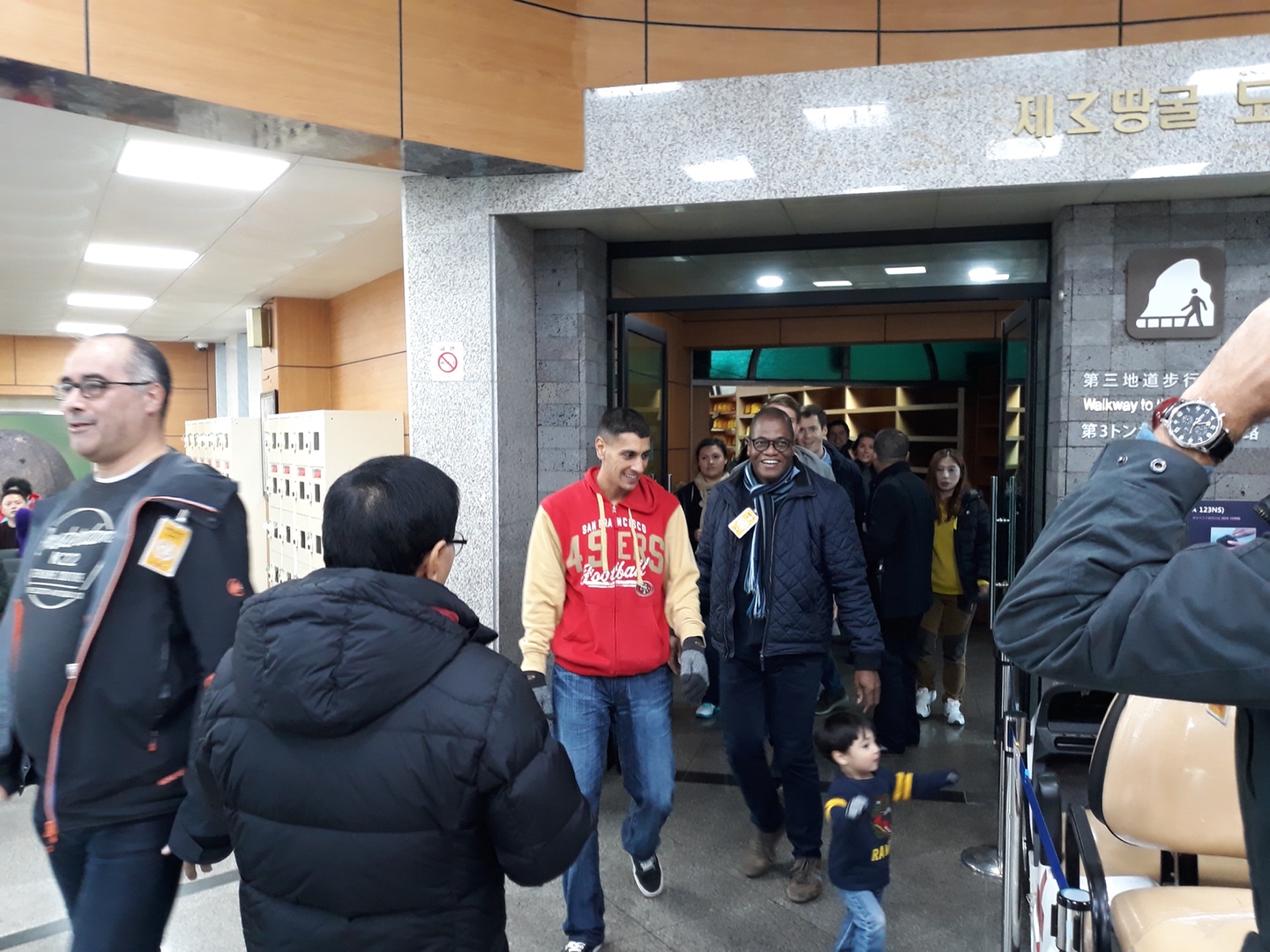 Mission success!
tourist grinning after walking through a 73 meter underground tunnel!
ミッション成功!
73m地下のトンネルを歩いても笑顔を見せる観光客。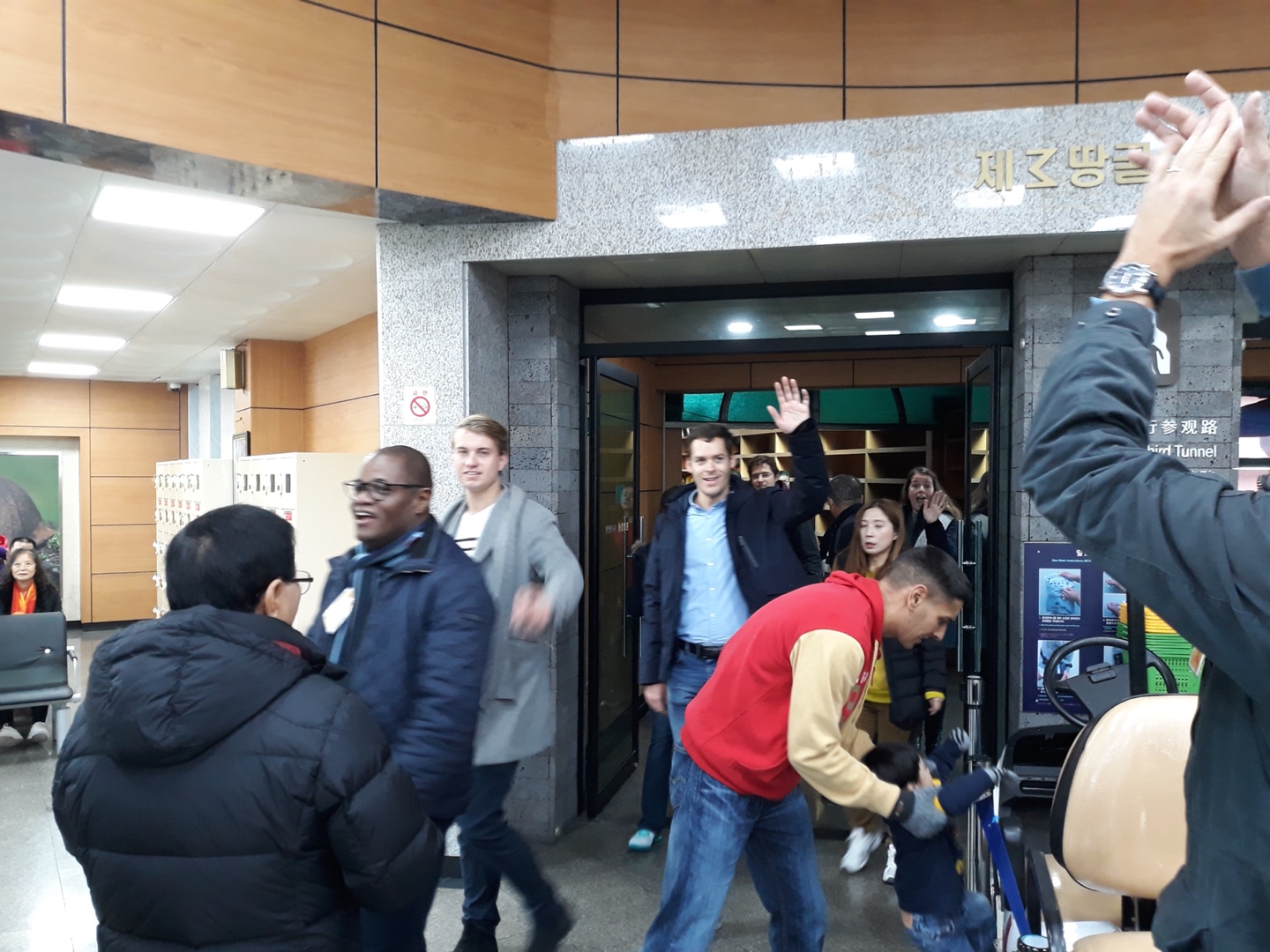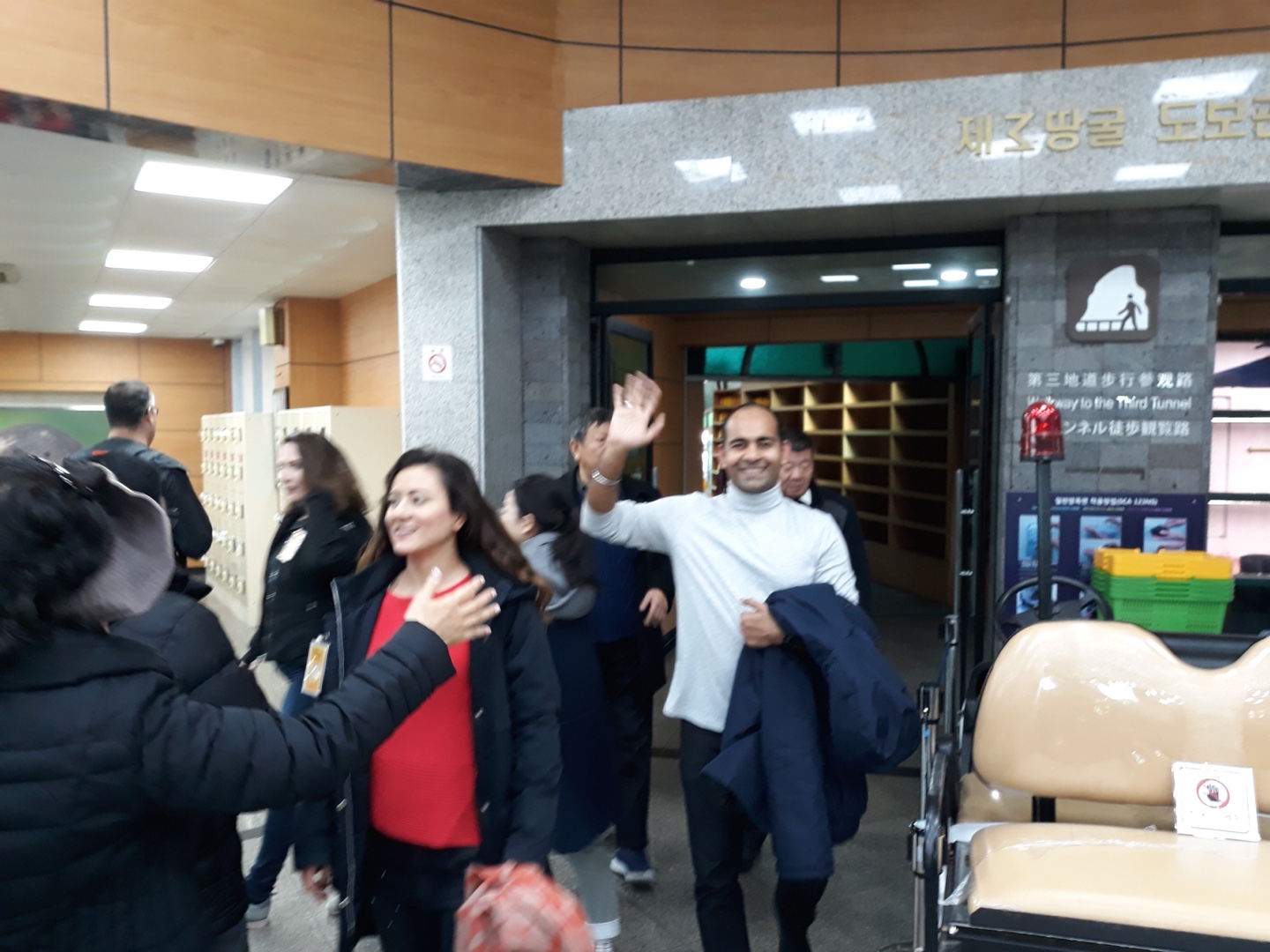 It was a tour filled with laughter and questions :)
笑いや質問が絶えないツアーでした