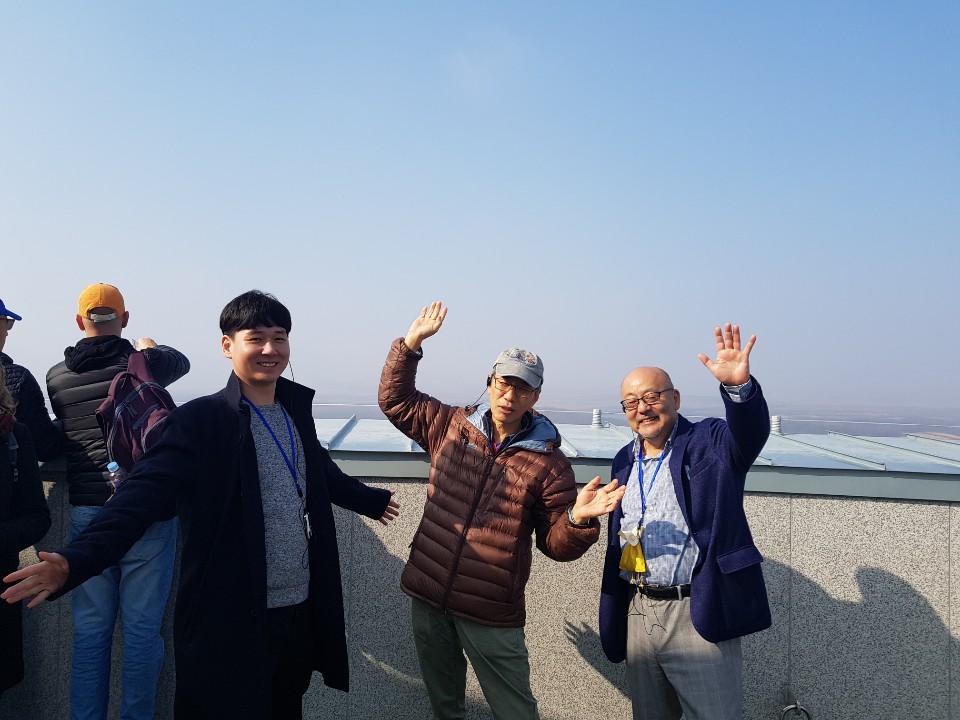 Japanese tourist enjoy free time at Dora observatory.
都羅山で自由時間を楽しむ日本人観光客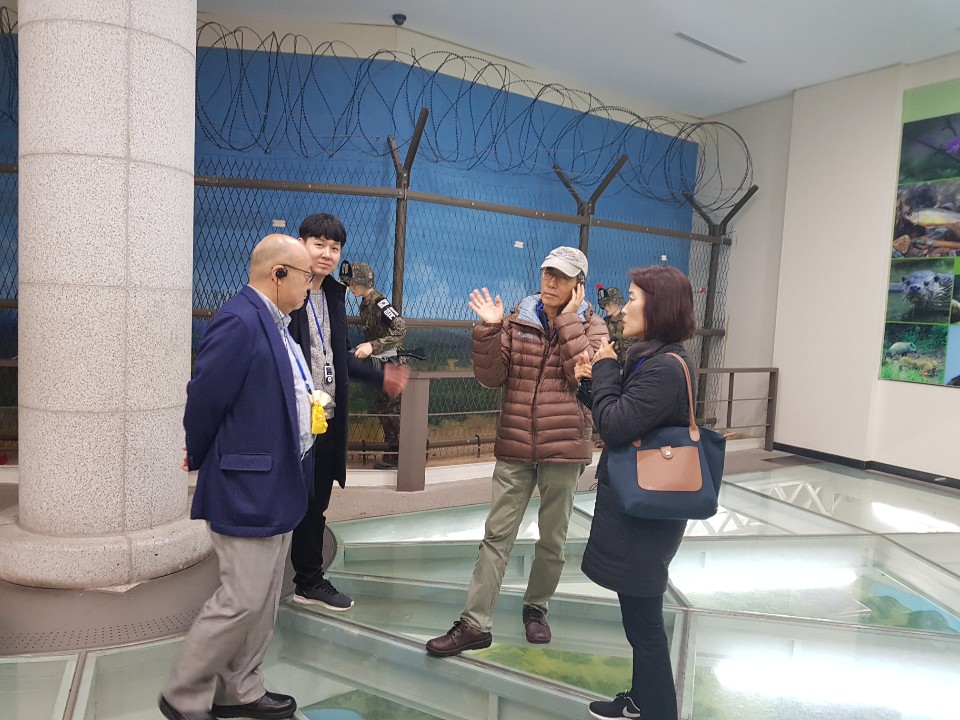 Japanese tour guide explain to tourist about history of Korean peninsula at exhibition hall.

展示室にて、日本語ツアーガイドがお客に韓半島の歴史について説明している。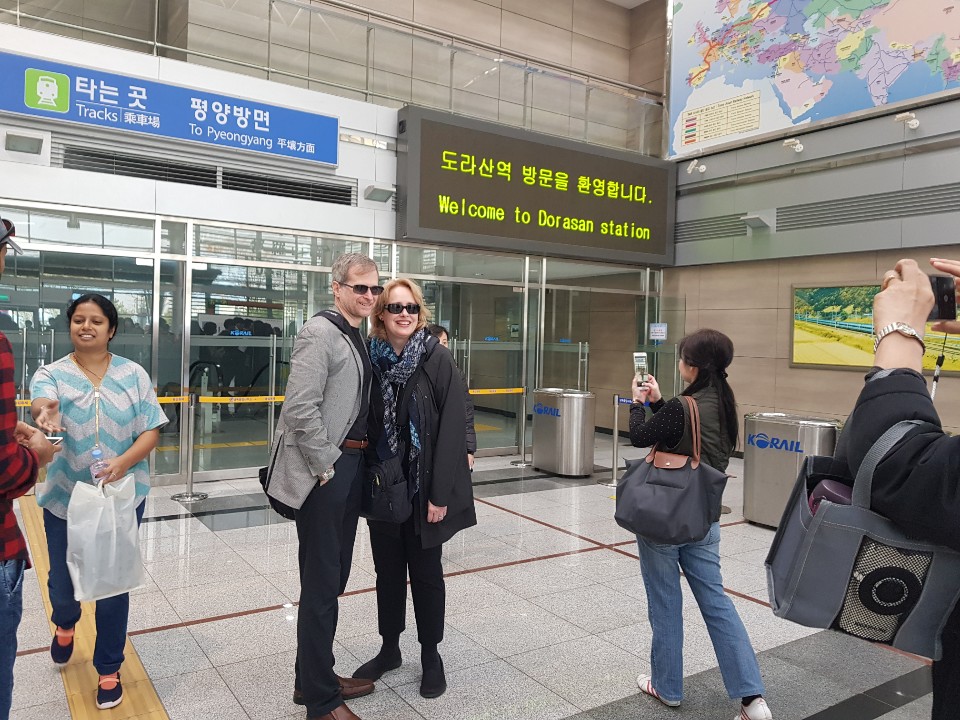 lovely couples with beautiful smiles

美しいほほ笑みのかわいいカップル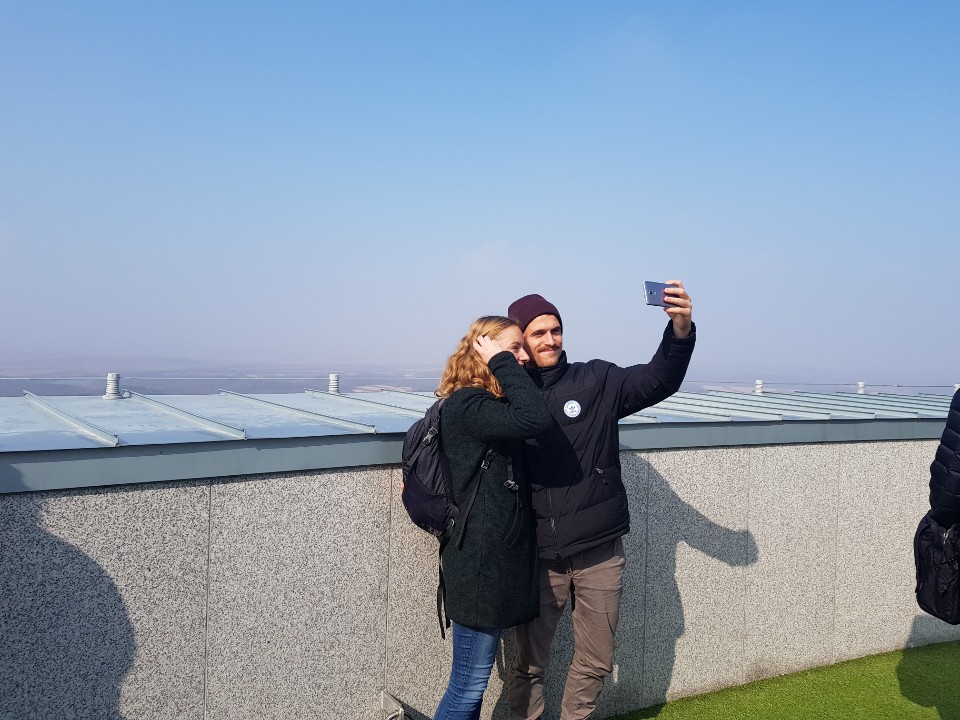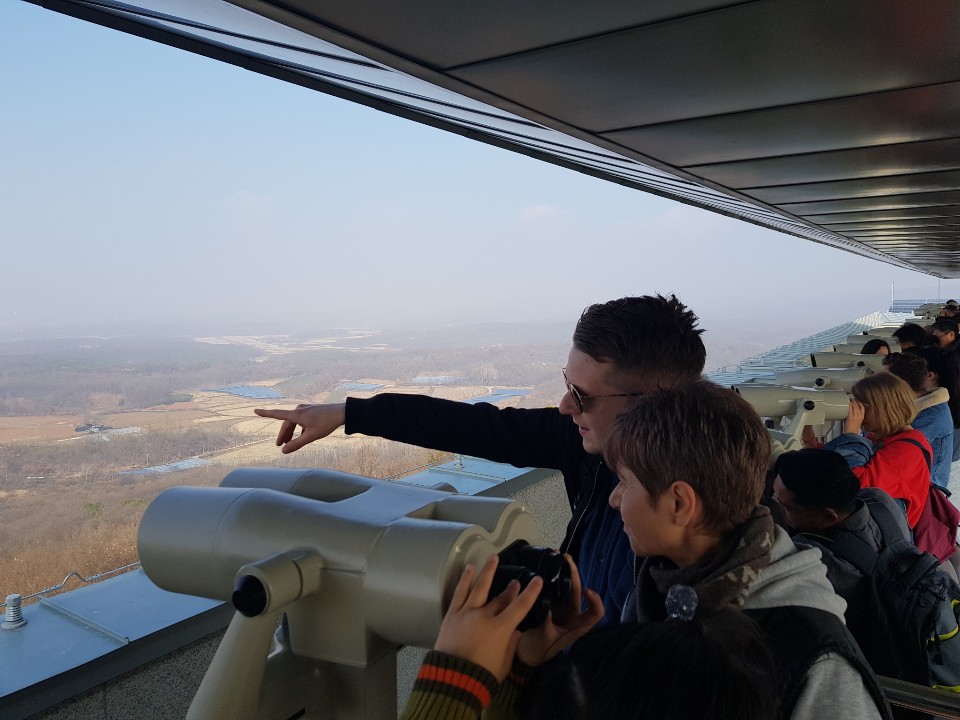 Tourist watch North Korean Land view from Dorasan Station.
City of north korea is only far from few kilometers away from Dora station.

観光客が都羅山駅で北朝鮮の方を見ている。 ここからわずかの距離に北朝鮮の都市がある。