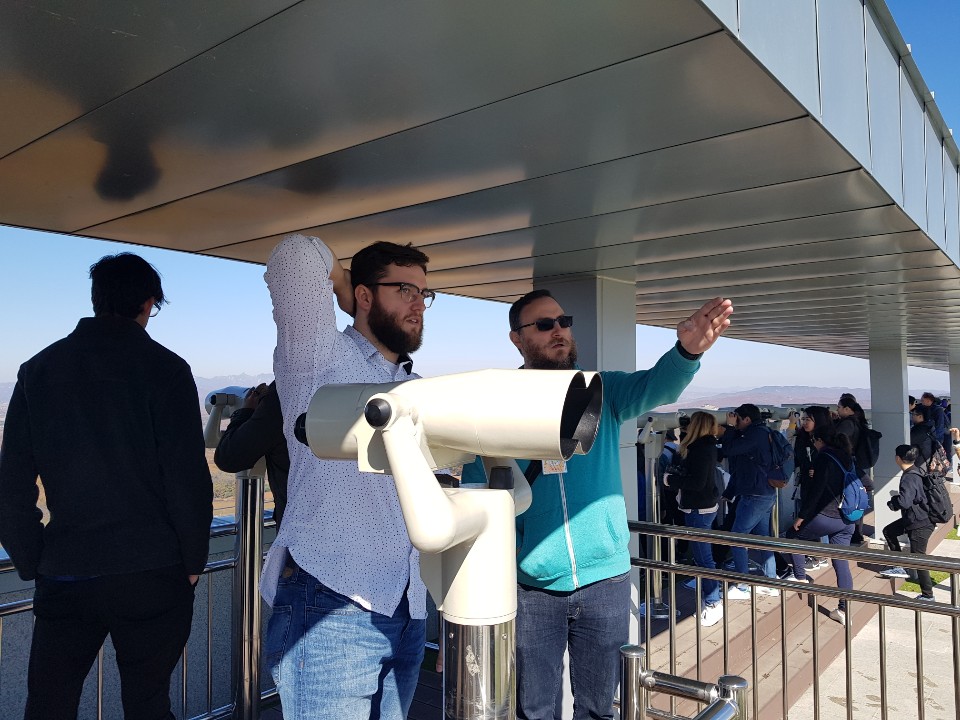 Staring at DMZ area, male tourist explain about DMZ area to his friend.

男性観光客がDMZを見ながら友人にDMZについて説明している。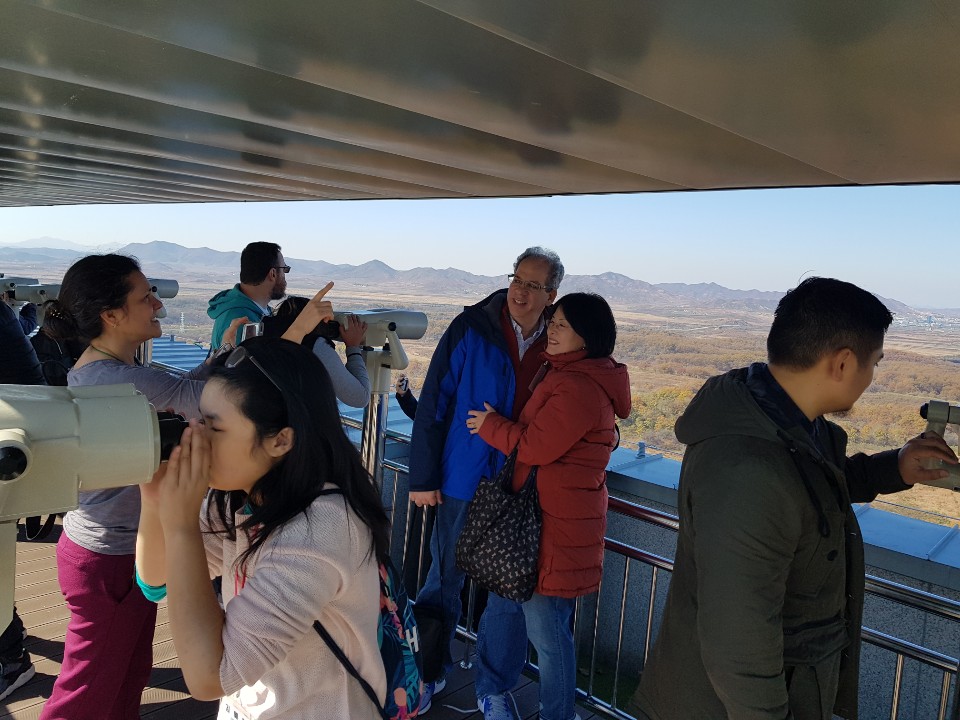 A couple taking pose in front of DMZ to take a special picture

DMZの前で,あるカップルが特別な写真を撮るためのポーズを取っている。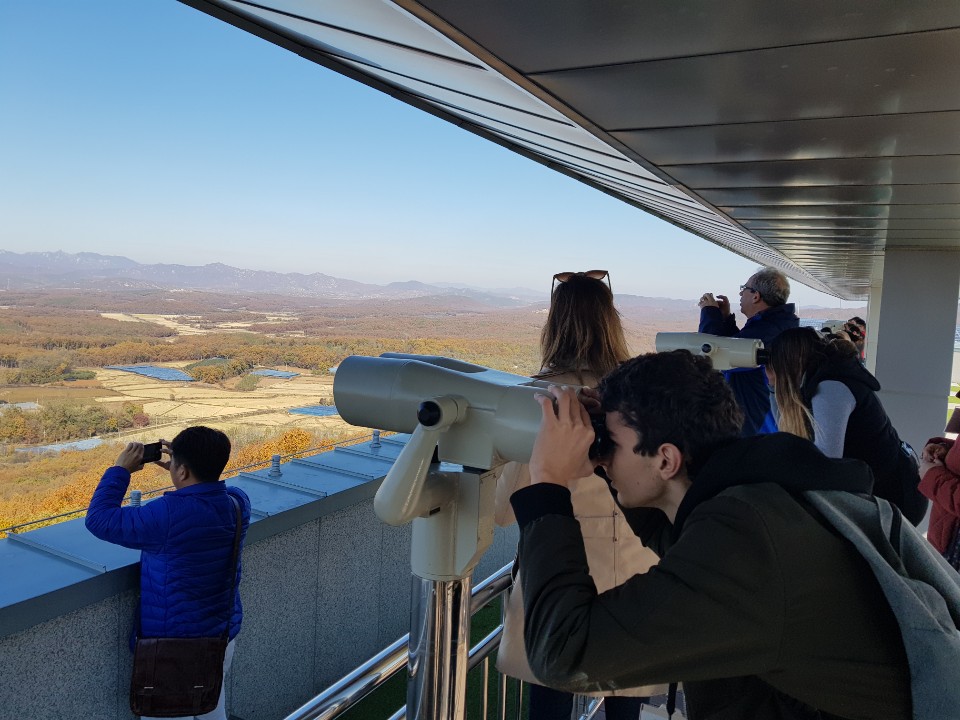 Scene of many tourist watching the part of North Korea Thru observatory at Dora mt observatory. At redecored observatory, tourist can see the DMZ area more closer.

多くの観光客が都羅山展望台から望遠鏡を通じて北朝鮮側を眺める場面。再オープンされた都羅山展望台で観光客たちはDMZをより近くで見ることができる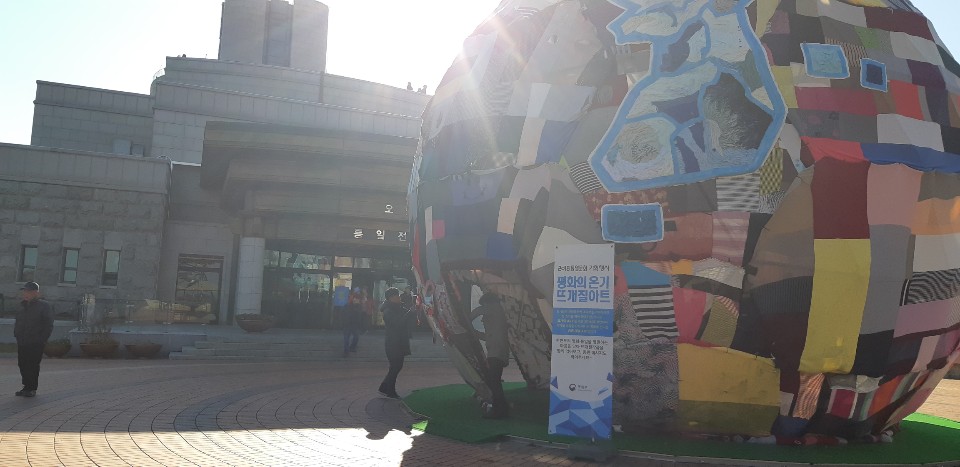 Odu mt. reunification observatory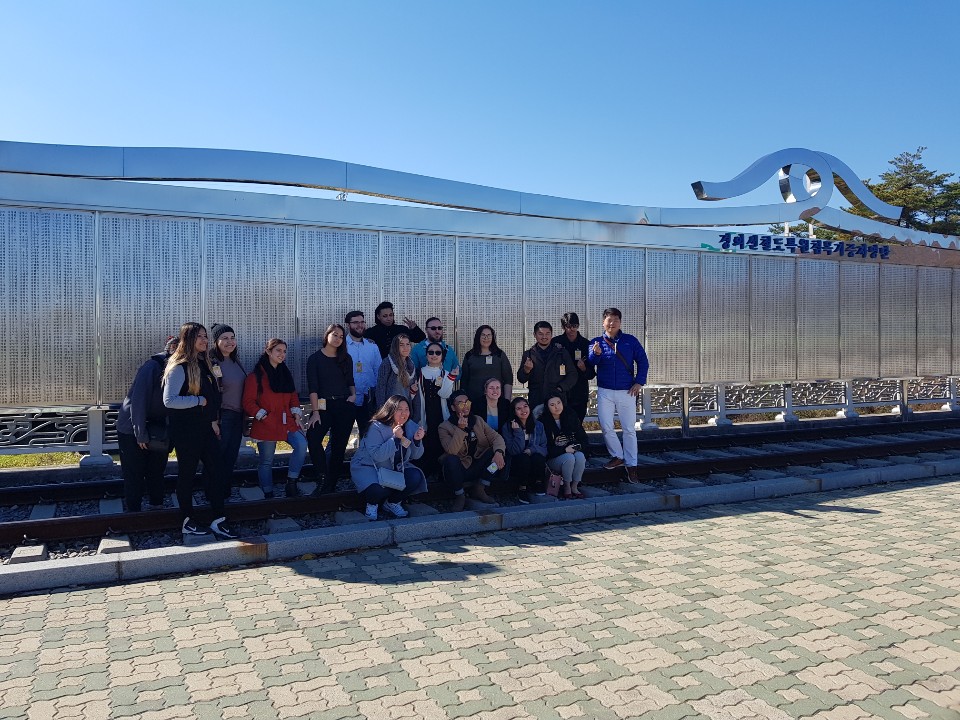 Dorasan st.