Tourist from various countries visit field of peace "DMZ ".
様々な国から来たの観光客が平和の場所である"DMZ"に訪問しました。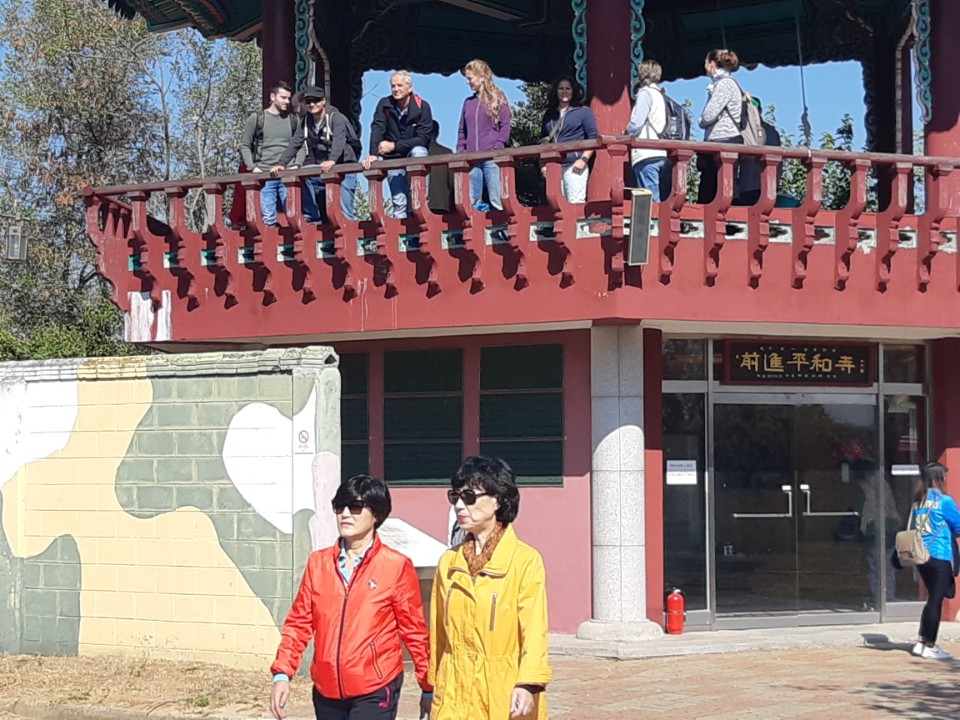 At Dorasan station., people see how train will run thru Korean peninsula to Europe in the future.

都羅山駅では将来、韓半島からヨーロッパを横断する列車がどのように運行されるかについてガイドさんから説明を聞きました。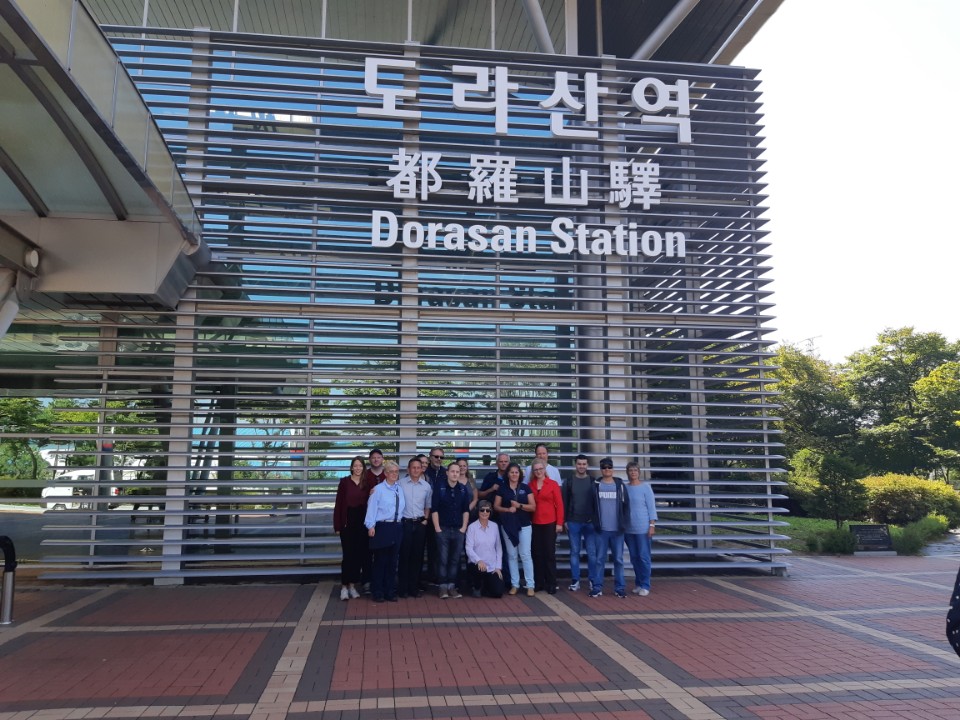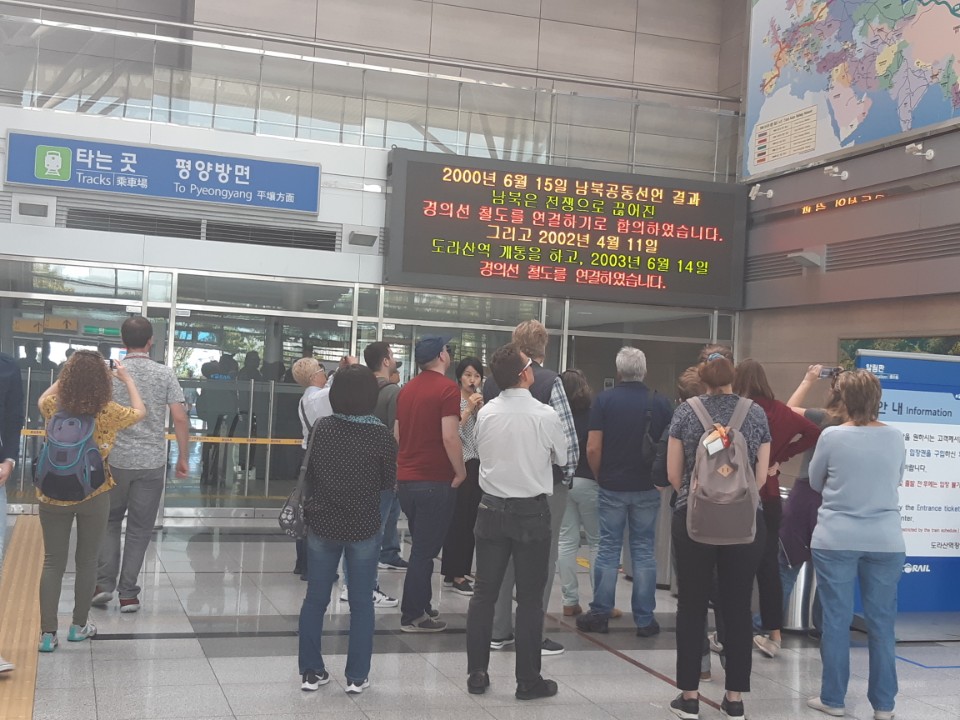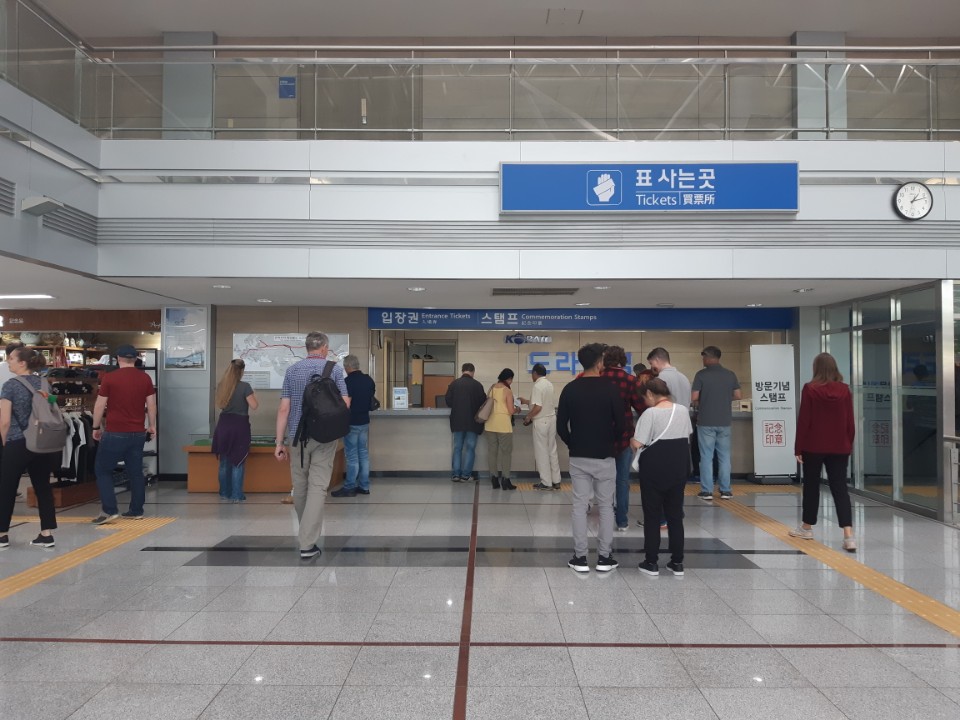 At dorasan observatory, people see part of north korea.
To South Korea, North Korea is so near and yet so far.
都羅山展望台では北朝鮮の一部の地域を見ました。韓国人にとっては北朝鮮は近くて遠い国です。